DUST/BLOKR® SB:
CANADIAN MADE, EFFECTIVE DUST CONTROL
TYPICAL APPLICATIONS
for DUST/BLOKR® SB include:
Haul/logging roads
Access/Secondary roads
Parking Lots
Tarmacs, Runways and Helipads
And more…
DUST/BLOKR® SB is an environmentally friendly, cost-effective, cost-saving and non-corrosive dust control solution for unpaved road surfaces. The product works by binding and hardening loose particulates in road materials to create a physical barrier, which decreases dust and helps improve stability.
DUST/BLOKR® SB utilizes the properties of sugars and starches (vs salts), making it non-corrosive, so it will not damage or rust vehicles or equipment. These materials are eco-friendly, making them perfect for environmentally sensitive areas, unlike the alternatives.
DUST/BLOKR® SB is a seasonal dust control solution that requires less frequent treatments than other dust ablatives. It is long-lasting, not adversely affected by weather and easy to apply.
It is more cost-effective and eco-friendly than water-only applications, and saves operating costs when compared to salt-based products. Proper dust control and road stabilization help to improve fuel efficiency, reduce maintenance costs and benefit the environment.
Contact Us, Today
For more information on DUST/BLOKR® SB and other products, please contact:
Mountain Side Earthworks
Salmon Arm, BC
T: 250.832.7760
E: sales@mountainsideearthworks.com
DUST/BLOKR® SB:
CANADIAN MADE, EFFECTIVE DUST CONTROL
TYPICAL APPLICATIONS
for DUST/BLOKR® SB include:
Haul/logging roads
Access/Secondary roads
Parking Lots
Tarmacs, Runways and Helipads
And more…
<p class="p1″>DUST/BLOKR® SB is an <span style="font-size: 125%;"><b>environmentally friendly, cost-effective, cost-saving and non-corrosive</b></span> dust control solution for unpaved road surfaces. The product works by binding and hardening loose particulates in road materials to create a physical barrier, which decreases dust and helps improve stability.</p>
<p class="p1″>DUST/BLOKR® SB utilizes the properties of sugars and starches (vs salts), making it non-corrosive, so it will not damage or rust vehicles or equipment. These materials are eco-friendly, making them <span style="font-size: 125%;"><b>perfect for environmentally sensitive areas,</b></span> <em>unlike</em> the alternatives.</p>
<p class="p1″>DUST/BLOKR® SB is a <span style="font-size: 125%;"><b>seasonal dust control solution</b></span> that requires less frequent treatments than other dust ablatives. It is <span style="font-size: 125%;"><b>long-lasting,</b></span> not adversely affected by weather and <span style="font-size: 125%;"><b>easy to apply.</b></span></p>
<p class="p1″>It is more cost-effective and eco-friendly than water-only applications, and saves operating costs when compared to salt-based products. Proper dust control and road stabilization help to improve fuel efficiency, <span class="s1″><b>reduce maintenance costs</b></span> and benefit the environment.</p>
Contact Us, Today
For more information on DUST/BLOKR® SB and products, please contact:
Mountain Side Earthworks
Salmon Arm, BC
T: 250.832.7760
E: sales@mountainsideearthworks.com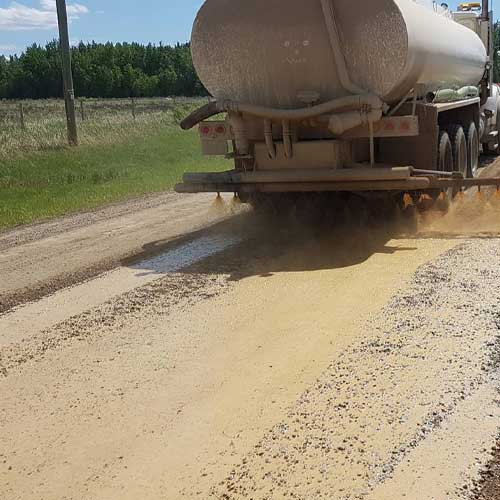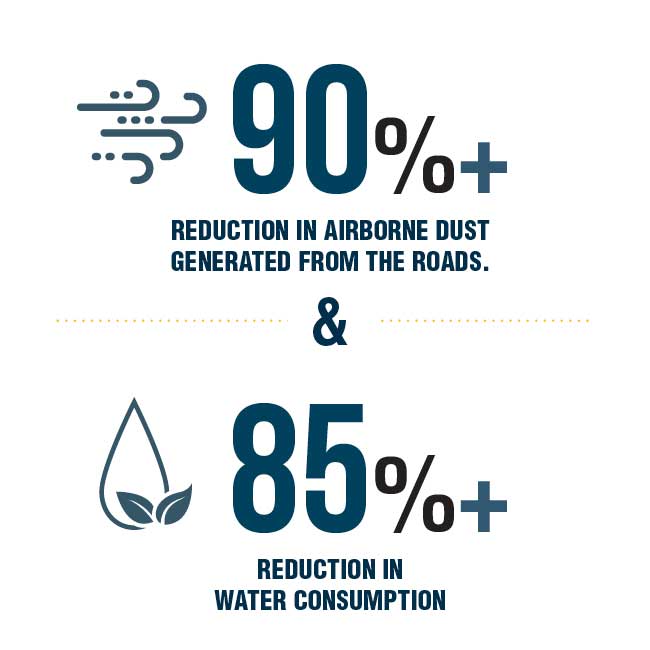 Reach out to our team to have your questions answered